Natalia Coleiro, a licensed tour guide in Malta, offers individual and group tours in English, Russian, Polish, and Ukrainian.
As a licensed guide, I offer you professional assistance in organising your leisure time, cultural program, and active pastime in Malta. An interesting excursion program in the capital city Valletta and the whole island awaits you.
I am waiting for you in Malta!
I am a professional licensed tour guide in Malta, in accordance with all the requirements of the country's authorities. All excursions have been created by myself. I have lived in Malta for many years and I know a lot about this country. Here are some of my excursions:
Natalia
2020-11-18T11:53:51+00:00
Siġġiewi + Quarry + Ħaġar Qim Megalithic temples + Blue Grotto + Marsaxlokk fishing village. A tour of the south of the island begins with a visit to the village of Siġġiewi where we will [...]
Natalia
2020-11-18T11:44:24+00:00
The legendary island of Malta, with its many holy places, is very dear to all Orthodox Christians. The most significant event, which is reflected in the Acts of the Apostles chapters 27 and 28, is [...]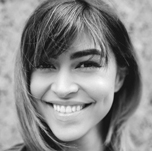 Natalya, thank you for the wonderful trips that have left an unforgettable experience.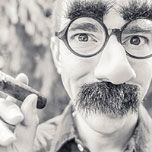 An interesting trip, it included not only picturesque places, but also the most interesting ones to visit. The program was not very busy, so we could find moments for ourselves, relax or move to other places at will. The tour guide Ms. Natalya, who showed us these places, is well versed in each topic and was helpful. She could speak in such a way that everyone listened with interest. She tried very hard to provide as much information as possible. We thank her for that. A very good trip. I recommend.
When is the best time to relax and take excursions in Malta
You can relax in Malta all year round. Summers are dry and hot, and winters are warm and mild. A very comfortable climate for those who appreciate warmth and do not like severe frosts.
For example, in January, the air temperature rises to + 20 ° C, but does not drop below + 12 ° C during the day and + 7 ° C at night. An excellent time to embark on a search for traces of an ancient civilization.
The hottest month is August. The air temperature reaches 34 ° C during the day and 24 ° C at night. The sea water temperature in winter does not drop below 16 ° C, and in summer it rises to 28 ° C. It is in the summer that boat trips and beach vacations bring maximum pleasure, and on a red-hot afternoon the coolness of museums is priceless.
There are no rivers or lakes in Malta. At the same time, there are many attractions that will inspire new achievements and charge you with positive emotions that you will savor for a very long time.